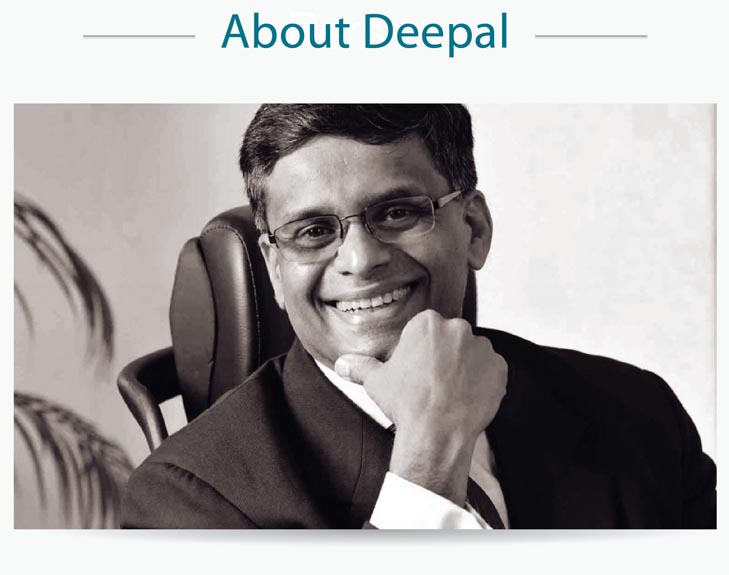 Deepal Sooriyaarachchi.
Management Development Consultant
FCIM (UK) MBA ( Sri J) MSLIM, Chartered Marketer
A visionary leader with a proven track record in the corporate world, a consistent contributor to the development of the marketing profession and broader national issues, a thought leader in management, an author, speaker, trainer, and consultant with special capabilities in Marketing, Strategy and Human Resource Development. Counts over thirty years of experience in Sales, Advertising, Marketing, Human Resource Management and General Management of that over fifteen years in senior management level enriched by local as well as international experience and exposure.
POSITIONS
In a short span of less than one year gave the institute a new vision and infused a degree of dynamism in spite of the lack of key staff positions and resources. Under his leadership the commission was able to organize a award presentation with the participation of the President after a lapse of seven years, Organised the first ever inventors symposium, launched a web strategy with a highly interactive web site built around the inventor, provided national recognition to inventors, built partnerships with SLIM, PIM providing management support to inventors, brought in sponsorships from private sector to start a TV series, organized to hold the first ever national exhibition for inventions and innovations
During the twenty years at AVIVANDB ( formerly CTC EAGLE ) having joined as an assistant manager rose to the position of managing director. Under his leadership the Brand Eagle was developed and nurtured to one of the most respected and valued brands. Lead Human Resources Strategies that lead to a strong corporate culture of integrity and customer centricity with world class HR practices reaching standards in par with world's best. Lead the largest IT project for the company and two major brand transitions. Grew the business consistently by introducing the first ever true unit linked products to the market and bancassurance relationships. Served in the Asian Practice Boards while being part of the Zurich Group
At Sampath Board chairs the Human Resources and Marketing Subcommittees
Served UNDP in Nepal to enhance Service Quality in travel trade as a trainer for three months(1997).
Recognized by PIM, SLIM, and CIM Sri Lanka for the pioneering efforts in disseminating marketing and management thinking in simple Sinhala through the book series Sinhalen Business , print & electronic media, and leadership demonstrated in promoting CSR.
Marketer of the year Silver award
OTHER POSITIONS
Member – Member National Administrative Reforms Commission (NARC),
Member – Council University of Kelaniya.
An independent resource person of the Result Based Leadership Organisation USA
Served as a Member Presidential Task force for English and ICT
Served on the National Authority on Teacher Education.(NATE) from its inception.
Past President Sri Lanka Institute of Marketing.(SLIM)
Served on the Asian Regional Practice Boards for Personal Business and e-commerce ( Zurich Financial Services- when Eagle Insurance was a member of Zurich).
Served as Chairman of SLIM advertising awards judging panel
Books Published- Sinhelen Business ( Marketing ), Paribhogika Sathkaraya ( customer care), Kalayen vedagenme Kalawa ( Time Management), Sabhaven Avasarai ( presentation skills) Sevaka Sampatha ( how to recruit, train and motivate) Rekiyawai Obai ( essentials to progress in a job) Nayakathvaya ( Leadership), Rakshana Alevikaruwaneni( selling life insurance) Sathiyen Dawasak ( mindfulness in business life) Kavuruda Obe Yahaluwo ( who are your friends- childrens book) Samathviya yuthuma paha ( five precepts a children's book) Deviyan Divaman Nepalay ( a travelogue on Nepal) Jataka Vidasuna (a novel way to refer jataka stories) Switching off ( collection of Buddhist articles).
Inward Bound- Mindfulness as an executive capability published in UK
Significant Training and Education
Followed management development programmes at
National University of Singapore,
Asian Institute of Management,
Stanford Business School USA,
Centre For Creative Leadership USA,
Result Based Leadership Programme -USA .
Advanced Coaching and Performance management Eagle Star UK,
Technical Aspects of Managing an Insurance company- Zurich centre Switzerland.
Advanced Japanese management programme AOTS –JAPAN,
Participated in an inter religious dialogue experience that spanned over 13 years travelling to many parts of the world sharing lives in different religious streams broadening horizon.
E mail- deepalsmiles@gmail.com
Telephone;- +94 (0) 777 71 88 91
Skype- deepalsmilezi